The human brain has hundreds of intricate structures and billions of connections. Moreover, there are more than 100 different types of malignancies. "The issues you'll have before and after surgery depend on where the tumor is in the brain and what kind of tumor it is," says Professor of Neurosurgery and the former Program Director for the Residency in Neurological Surgery in the WVU Department of Neurosurgery at WVU School of Medicine. "Nearly all patients who undergo surgery for a brain tumor will face challenges in the months following the procedure," he said.
The goal of brain tumor surgery is to remove as much of the tumor as possible without unnecessarily interfering with essential brain functions.
It is important to know that the left side of the brain controls right-sided movements, so removing a tumor located on the left side of the brain could cause right-sided weakness. Surgery to treat tumors that affect a certain part of the left frontal lobe can potentially damage Broca's area, the language center of the brain, and lead to difficulties with speech.
Tumors at the cranial base usually involve the nerves of the face, eyes, ears and throat. Injury to these nerves could cause double vision, face weakness, hearing
problems, or swallowing problems. Regardless of location, physicians try to help patients and families understand the risks and possible side effects of surgery.
A Variable Recovery Process After Surgery
Following brain tumor surgery, patients are moved to an intensive care unit, where nurses and physicians carefully monitor brain function and vital signs while trying to ascertain any deficits or complications. In fact, patients might feel worse than they did before the surgery.
Brain surgery can cause swelling in the brain. The surgical team monitors this closely and gives treatment to reduce the swelling. But it might still cause symptoms such as:
Weakness
Dizziness
Poor balance or lack of coordination
Personality or mood swings
Confusion
Problems speaking
Seizures
If the patient does not experience complications following surgery (fortunately this is the most likely scenario), they are moved to a regular hospital room after about 12 hours.
Almost all patients undergo an assessment by a physical and/ or occupational therapist. (If the language centers of the brain are affected, a speech assessment will be performed, as well.)
Additional support staff may include psychiatrists and neuro-psychologists who specialize in testing memory, thinking and reasoning processes.
The information obtained during the assessments will help the medical team decide whether the patient will need additional therapy or assistance before or after discharge.
Please note, the information provided throughout this site is not intended or implied to be a substitute for professional medical advice, diagnosis or treatment. All content, including text, graphics, images, and video, on or available through this website is for general information purposes only. If you are experiencing relating symptoms, please visit your doctor or call 9-1-1 in an emergency. 
Read More from Dr. Charles Rosen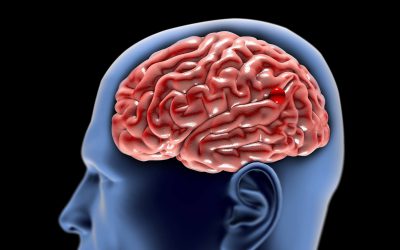 I'm getting a lot of questions these days about aneurysms and Emilia Clarke, the game of Thrones star, and the unusual aspect of her history is to having multiple aneurysms that needed care, so I wanted to talk a little bit about how often we see that. The...
read more