Last year I got asked a lot about the terrible tragedy related to the brain eating Amoeba or brain eating bug as it's called in the press. First off, these are relatively uncommon. They are horrific when they occur, but they're not common. What it is, is that there is a microscopic organism. It's different than bacteria that we think of, in that this is technically a one-celled animal–an animal than is only one-celled in size. It's not a bacteria, it's not a plant, and it tends to flourish in warm water and it can pass into the brain, through the area in the skull where your smell nerves enter the nose.
So if you go in sort of a warm pond, tends to be more stagnant water, not rivers or big lakes. It tends to be smaller bodies of water, more typically in the south where it's warm–a warmer, long period of time. If that water comes in contact with your nasal passages, the bug can make it through the smell nerve area up into the brain. This Amoeba does destroy the brain and it can be a very quick and very fatal. Avoid small bodies of water that don't look particularly clean and the chance of this occurring is low. I don't think you should shy away from enjoying summer fun.
Please note, the information provided throughout this site is not intended or implied to be a substitute for professional medical advice, diagnosis or treatment. All content, including text, graphics, images, and video, on or available through this website is for general information purposes only. If you are experiencing relating symptoms, please visit your doctor or call 9-1-1 in an emergency.
Read More from Dr. Charles Rosen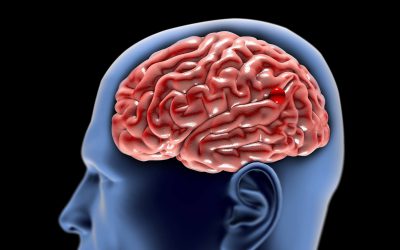 I'm getting a lot of questions these days about aneurysms and Emilia Clarke, the game of Thrones star, and the unusual aspect of her history is to having multiple aneurysms that needed care, so I wanted to talk a little bit about how often we see that. The...
read more