With the temperature increasing, as a motorcyclist, I'm very aware of the issues of heat exhaustion and heat stroke, and these are very dangerous issues. Our bodies need to stay at a standard temperature (98.6 degrees Fahrenheit, 37 degrees Celsius), and our bodies work very hard to maintain that temperature. In the summer, our body has a limited number of tricks to cool us. One is to sweat and when the sweat evaporates that basically pulls heat away from the body. The other thing our body will do, is our body will increase the size of the blood vessels near the surface to sort of radiate oil to some of the heat and let the air that's around us help to cool us, as well. The problem in the summer is two things can be occurring: one is that the humidity can be such that when we sweat, the sweat just sits on the surface of our skin and really can't evaporate because the air is already saturated. The other issue is when our bodies are getting hot and we increased the size of the blood vessels at the surface to radiate off that heat, if it's particularly hot outside, you won't radiate off the heat. You'll actually potentially even take in more heat–and that transition occurs in the low to high nineties.
So as a motorcyclist, if you're outside and you're wearing protective gear and it's really, really hot out, say it's in the high nineties, and you think, oh, "I want to shed my gear because I'm so hot," actually if you shed your gear, you're actually going to raise your temperature cause blowing hot air across your body will actually heat you up–like cooking in an oven. That's why when you look at the cultures that exist in the very hot and humid areas of the earth, you know, you think of the Middle East in particular, people clothe themselves from head to toe. They do wear light colors, white traditionally to reflect as much of the sun radiant heat as they can, but to also protect their skin from the hot air. So, even though you are potentially trapping some of your body heat by having the long sleeves and the long pants, you're actually protecting yourself from getting hot.
Now the problem is, as our temperature rises, our body reaches a point where it kind of gives up in trying to protect our brain. And when that happens, you get very sick and can succumb or even die very quickly. So you know, if you're outside and you're hot, obviously protecting yourself from the sun with a hat, light colored clothes and lots of water, lots of hydration, drink lots of fluid. You don't want to drink, as much as many people enjoy a cold beer on a hot day, alcohols tend to dehydrate us–make us urinates and pass fluid out. You don't want to have a bunch of alcohol if it's particularly hot and you're feeling the effects of heat. You want to have water or juices or even some of these drinks like Gatorade that have some electrolytes in them…or really just some cold water will do the trick the vast majority of the time.
You want to protect yourself, get in the shade, and as I said, clothe yourself to protect yourself from the direct heat. As a motorcyclist, as much as I love riding, when it starts to get into the high nineties, there really is no way short of (there are refrigerants suits that you can buy) dramatic approaches. But really, the safest thing to do is to ride in the early morning and ride in the evening when the temperatures are a little bit more comfortable and to not ride in the heat of the day.
Please note, the information provided throughout this site is not intended or implied to be a substitute for professional medical advice, diagnosis or treatment. All content, including text, graphics, images, and video, on or available through this website is for general information purposes only. If you are experiencing relating symptoms, please visit your doctor or call 9-1-1 in an emergency.
Read More from Dr. Charles Rosen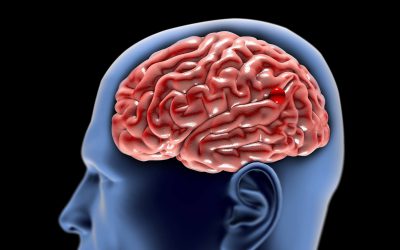 I'm getting a lot of questions these days about aneurysms and Emilia Clarke, the game of Thrones star, and the unusual aspect of her history is to having multiple aneurysms that needed care, so I wanted to talk a little bit about how often we see that. The...
read more