I had the privilege of working with Dr. Charles Rosen for over 15 years. He served as my
attending physician and chairman of the WVU Department of Neurosurgery in Morgantown, WV
during that time.
To say that I learned a lot from Dr. Rosen would be an understatement! He is one of the few surgeons that I have worked with who truly is passionate about his profession. He expressed his love for the neurosciences to his colleagues, residents, and visiting students.
He enjoyed introducing rotating medical students to the exciting world of neurosurgery. He welcomed questions and encouraged students to observe his surgeries in the operating room. He valued and respected my opinion. He provided a strong unwavering leadership and was committed to helping his staff grow as individuals and as a department.
His confidence and ability to stay level-headed in the face of adversity make him not only a strong leader, but a respectable human being as well. Any neurosurgical program would be lucky to have him as a part of their team.
Lindsey Mikeo, PA-C
Read More from Dr. Charles Rosen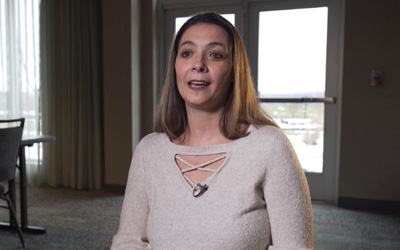 So, I met Dr. Rosen when I was a C.A., taking care of his patients, um, as an aide and then I advanced my career into nursing and switched over to the R.N. role and have been there ever since. I was at work, uh, in a patient's room, working, and my phone...
read more