I worked with Dr. Charles Rosen, MD Ph.D. at West Virginia University Hospital for 16 years.
As a Neurosurgery Physician Assistant, he was both my supervisor and the chairman of
neurosurgery.
During the time I worked with him, Dr. Rosen was a compassionate and skilled surgeon and
leader. He consistently showed empathy and concern for both patients and employees.
He maintained an approachable manner despite assuming the numerous responsibilities of
chairman.
He was dedicated to teaching students of all types and was never too busy to explain his work.
Dr. Rosen was skilled at problem-solving and providing an excellent level of care on a consistent
basis. He produced a working environment where his employees felt they were heard and a part
of something greater than themselves.
His dedication to providing the best care for patients was downright inspiring. In assuming the
role of chairman, we naturally thought he would slow down in his clinical work. In fact, the
opposite was true! His productivity increased.
He was also instrumental in providing services to underserved parts of the state by establishing
satellite clinics as well as securing valuable grants to further our department's neurosurgical
research.
Overall, Dr. Rosen remains one of the finest humans I have ever met. I was proud to work with
him and would highly recommend him to a position that utilizes his ample surgical skills and
appreciates his passion for patient care.
Leah Holloran PA·C
WVU Department of Neurosurgery
Read More from Dr. Charles Rosen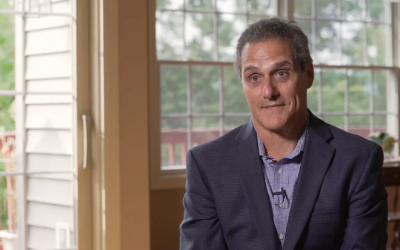 The name of it was a hemangiopericytoma, and it was in the frontal lobe, the front part of my brain cavity, and it had grown to the size of a grapefruit. It was impacting my self-awareness, and so I was behaving in very different ways. And of course my...
read more