I was referred to Dr. Rosen in 2001. My family doctor sent me to Dr. Rosen because he did not know what to do with the condition I had. My surgery was over eight hours long. The cyst was the size of a tennis ball, but after that eight-hour surgery, there was a friend that was able to come into the recovery room to see me. I was awake, I was coherent, I was talking. That is, in itself, phenomenal.
I feel that Dr. Rosen is one of the most skilled, knowledgeable physicians I've ever met. He gave me the push to want to get better, to go on and do other things, because it's kind of hard to go through the kind of surgery that I had. It takes a toll on your whole personality, and he kind of helped me work through that. I owe so much to Dr. Rosen, not only because of him saving my life, but encouraging me, helping me grow as a person. My mom laid in an ICU bed, and Dr. Rosen came to ICU and asked me if I needed anything, if my family needed anything. When my son was in Iraq, he made sure he checked on him. Those are the kinds of things that you don't see in physicians today. They don't have the time to take to personalize your care, but he does.
Please note, the information provided throughout this site is not intended or implied to be a substitute for professional medical advice, diagnosis or treatment. All content, including text, graphics, images, and video, on or available through this website is for general information purposes only. If you are experiencing relating symptoms, please visit your doctor or call 9-1-1 in an emergency.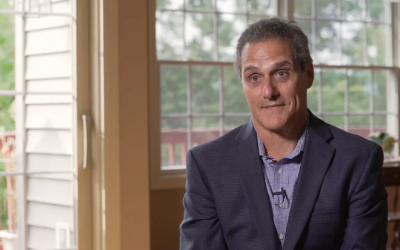 The name of it was a hemangiopericytoma, and it was in the frontal lobe, the front part of my brain cavity, and it had grown to the size of a grapefruit. It was impacting my self-awareness, and so I was behaving in very different ways. And of course my...
read more