Dr. Rosen has always been one of my mentors and somebody that I thought I would like to emulate over time. A very skillful surgeon and an excellent human being, and I'd been working with him pretty closely for about seven years. There's numerous examples of how, you know, I learned from him, including in the operating room. I used to go there and watch him operate under the microscope and I would watch on the screen and see how he did things, and I learned a lot from him. And on some occasions, he even scrubbed into the operating room with me to help me out. That was really, really nice of him because, you know, he's very busy himself and to take the time to scrub into another surgeon's case and help out. He never said "no" to anything. And if I wanted something from him, he was always very generous with his advice, with his comments and actually help in the operating room. I always felt that with him around, you know, there was a certain degree of confidence and security that he provided. I think most of all, I would call him a total gentleman. His attitude, his personality. Those are things that are really endearing. And on top of that, he's a great surgeon with an excellent skill set.
When I first started here, I was a resident and he was a senior staff member. He had been here about 10 years when I first started, and it was my pleasure to see him over time as he mentored me through the first few years and then became a chairman. I was able to see that transition, and he was an excellent chairman.
Becoming a chairman never really changed his personality or his attitude. He was always still very helpful, still took calls with everybody, he still did the big cases despite the administrative workload. And he was still very willing to help out, and not just me, but other members in our staff. Recently, I've been following some of his cases that I never got a chance to see or be a part of, and it's amazing the kind of stuff that he did and the kind of procedures that he did. And how well his patients have been doing. I look at the scans from before surgery and after surgery and really some good work that he did. And the patients are really appreciative of him, speak very highly of him, and sometimes don't want to see me. They keep asking where Dr. Rosen is and they want to go see him.
Please note, the information provided throughout this site is not intended or implied to be a substitute for professional medical advice, diagnosis or treatment. All content, including text, graphics, images, and video, on or available through this website is for general information purposes only. If you are experiencing relating symptoms, please visit your doctor or call 9-1-1 in an emergency. 
Read More from Dr. Charles Rosen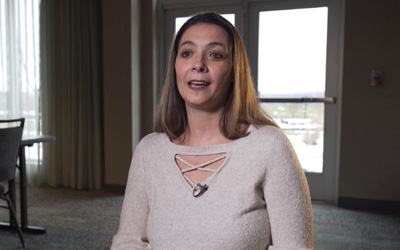 So, I met Dr. Rosen when I was a C.A., taking care of his patients, um, as an aide and then I advanced my career into nursing and switched over to the R.N. role and have been there ever since. I was at work, uh, in a patient's room, working, and my phone...
read more