I had the honor and pleasure to work alongside Dr. Charles Rosen for six years as the
Ambulatory Nurse Manager for Neurosurgery at West Virginia University Medicine in
Morgantown, West Virginia. During his tenure as Chair of Neurosurgery at WVU, we
experienced tremendous clinical growth while simultaneously experiencing an increase in patient
and employee satisfaction. It was Dr. Rosen's leadership, his consistent effort to value all parties,
and his "lead by example" approach that made the difference and improved the lives of patients
and staff alike.
During the six years we worked together, I witnessed his dedicated commitment and support of
his colleagues, employees, and patients. Dr. Rosen handled extremely sensitive and challenging
scenarios with calmness, fairness, respect, and dignity. Although the clinic environment is often
hectic and stressful, Dr. Rosen never ceased to share a laugh, listen to a personal story, and offer
encouragement. Expressions of affection and trust were often shared with me by all who had
contact with him; especially those under his care and leadership.
On a personal note, Dr. Rosen provided me with unwavering support for my personal and
professional aspirations. He encouraged me to pursue leadership roles on the Recruitment and
Retention Nursing Council and the Nursing Leadership Committee. He also supported my
continuing education so I was able to enroll and graduate from the Bachelor of Science in
Nursing Program at West Virginia University. All this was possible while maintaining a
satisfying work/life balance.
Dr. Rosen gave me space and opportunity to improve my knowledge, skills, and life. I am a
better manager, nurse, and human being after working for and with him. Dr. Rosen is a stellar
surgeon and most importantly a good man. I have witnessed him save countless lives, some close
to my own heart, as well as make countless lives better. Those who know him personally would
agree.
Natalie Fisher-Perez, RN, BSN
Read More from Dr. Charles Rosen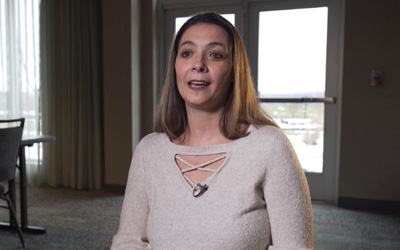 So, I met Dr. Rosen when I was a C.A., taking care of his patients, um, as an aide and then I advanced my career into nursing and switched over to the R.N. role and have been there ever since. I was at work, uh, in a patient's room, working, and my phone...
read more