I've known Dr. Rosen since I was a medical student. He started out as a mentor, mentoring me through the process to become a neurosurgeon, then he was my boss as a trainee, then I stayed on at WVU and he was my boss in my first job. I've known him as a mentor for 12 years. I was a junior-level resident, so, early in my training, and I was doing a very complex surgery with a very famous neurosurgeon. We had an issue where we needed help and I knew I could call him. It was the middle of the night, he wasn't on call, but I knew I could call him and he would come in and help, and he did.
As a clinician, I feel like the biggest compliment you can give someone is that they would take care of your own family member, and he did. He took care of my grandfather who had a brain tumor. I decided to send him to Dr. Rosen. As a leader, absolutely, I think that he really fosters loyalty amongst his people that he leads. And he really is a hands-on mentor who teaches by working alongside people, and being busy, and pulling his weight, and not just sort of giving direction. But also, just being unfailingly available for any kind of issues that you have. Really, that kind of leading by example inspires a lot of loyalty in people.
Aside from being my mentor, I always describe Dr. Rosen as like my second dad because he's really had that level of influence on me, even extending into the personal realm. For instance, I was pregnant with twins, and his wife and him threw my baby shower and had my parents come from two hours away. My coworkers, my friends, came to their house and they hosted that, and that was really above and beyond, just like everything else that he always does for me. I guess the other thing that I would say is, you know, as he's played such an important role in my development as a neurosurgeon, as an academic neurosurgeon, I hope someday I can be like him.
Please note, the information provided throughout this site is not intended or implied to be a substitute for professional medical advice, diagnosis or treatment. All content, including text, graphics, images, and video, on or available through this website is for general information purposes only. If you are experiencing relating symptoms, please visit your doctor or call 9-1-1 in an emergency. 
Read More from Dr. Charles Rosen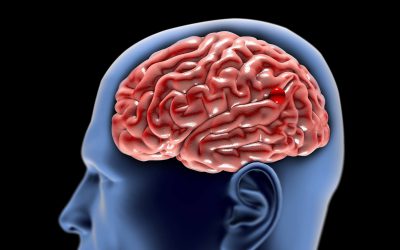 I'm getting a lot of questions these days about aneurysms and Emilia Clarke, the game of Thrones star, and the unusual aspect of her history is to having multiple aneurysms that needed care, so I wanted to talk a little bit about how often we see that. The...
read more