Letters to Dr. Charles Rosen
1.
Dear Dr. Rosen:
There is no way we can possibly thank you enough for your brilliant procedure in saving the life of our daughter.
We have just returned from Florida and saw her yesterday and are dumbfounded with her progress after such a crisis! We anxiously await your examination of her next week to hear your latest assessment.
We again thank you, and please pass our thanks along to all of the great hospital staff especially those in the ICU.
Sincerely,
F.M. and J.M.
---
2.
This "Thank You" goes to the neurologist to whom I will forever be grateful, Dr. Charles L. Rosen. This man's skilled hands and mind saved my husband's life, who had a massive aneurysm that most would not have survived.
But, most of all I thank God for sending him to Ruby Memorial Hospital, for this life-changing alteration to both our lives. Along with myself and family, we also would like to thank Dr. Rosen's team, MICU doctors, nurses and step-down unit for all of your great care and kindness.
My husband and I have had many praying for us. Those we know, and many, many we do not. Thank you all so much. Please keep us in your prayers. We have a long way to go.
Bless you and thank you,
C.M.
---
3.
Dr. Rosen,
I want to thank you for the care that you gave my husband. If it hadn't been for you and the good Lord above, we would not have him here now. Thank you so much! The world needs more doctors like you.
Sincerely,
R.M.
---
4.
Dear Dr. Rosen,
I wanted to say thank you to you and your staff.
You performed MVD surgery on me in February 2014. I am so thankful for the surgery and your care.
I have been pain-free for the first time since 2007. I am off of all the medications that had caused me so much mental problems.
You gave me back my life and for that I will forever be thankful.
Sincerely,
P.M.
---
5.
Dear Dr. Rosen,
I want to thank you. From the time that you agreed to operate, I prayed that God would use your skilled hands to heal me. He truly answered my prayer. I appreciated your honesty before the surgery and the excitement that showed from your face when you realized it was a success. I have my life back.
Sincerely,
B.K.
---
6.
For all the blessings life can bring, I'm most grateful for you! Thank you for being a part of God's will in saving my life! I'll never forget you!
---
7.
Dear Dr. Rosen,
I just wanted to thank you for all you have done for me. You saved my life and I can't thank you enough.
-B.M.
---
8.
Dear Dr. Rosen,
Thank you for doing my surgery. You saved my life.
Thank you!
G.G.
---
9.
Thank you for all you have done for taking time to save a life. Again, thank you and God bless you.
– T.C. & B.C.
Read More from Dr. Charles Rosen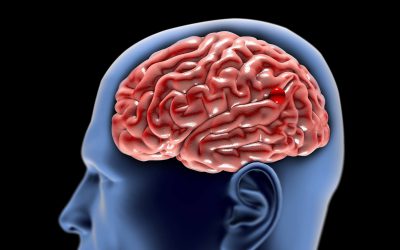 I'm getting a lot of questions these days about aneurysms and Emilia Clarke, the game of Thrones star, and the unusual aspect of her history is to having multiple aneurysms that needed care, so I wanted to talk a little bit about how often we see that. The...
read more