Reconstructive surgery involves the restoration of a wound or defect that was created by ablative surgery or trauma. The three main goals of reconstructive surgery are to protect vital structures, restore function and restore form.
Protect vital structures
This involves separating non-sterile areas, such as the mouth, throat, and nose, from sterile areas, such as the neck and brain. Covering important structures with healthy tissue protects them from potentially life-threatening damage —the most important job of a reconstructive surgeon.
Restore function
Sometimes removing tumors will affect how your body works, including what you feel, how you move, how you breathe, as well as how you eat, chew and swallow. A good reconstructive surgeon attempts to restore as much function as possible. Obtaining the best function post-operatively will require rehabilitative work on the patient's part in coordination with a physical therapist, occupational therapist and speech and swallowing therapist.
Restoring form
This means making your appearance as close to normal as possible so you are not afraid to go out in public and return to active family life and gainful employment.
Reconstructive surgery can be done by the same surgeon who performs the brain tumor surgery, however, a separate reconstructive surgery specialist may perform that part of the surgery. The reconstructive specialist is particularly important following large and complex brain tumor surgeries, like cranial base surgery. Having a separate reconstructive surgeon can sometimes allow the surgery to proceed more quickly because, for some reconstructions, both surgeons can work at once. This is especially true for reconstructions in which tissue from another part of the body is used for reconstruction. In cranial base surgery and reconstruction, the team of surgeons can include an oculoplastic surgeon, an ENT surgeon, a plastic surgeon, and for the brain surgeon.
There may be cases when it will be better to wake the patient after the surgery and perform the reconstruction on a later date. If the surgeon is confident that the entire tumor was removed (often with the help of frozen section microscopic analysis of the edges of the specimen), he or she might proceed with immediate major reconstruction. However, the frozen section is just a snapshot of a few sections of the specimen; therefore, in some cases, the surgeon might decide to delay the reconstruction by a week or so for the pathologist to study the tumor and the margins. This is a better method of determining the details of the tumor and to see if it has been completely removed with a rim of normal tissue. Returning later to complete the reconstruction is called a delayed or staged reconstruction.
When considering which reconstruction is best for you, your surgeon will consider a number of options. In general, the simplest reconstruction that achieves the three main goals described above is the best reconstruction.
Please note, the information provided throughout this site is not intended or implied to be a substitute for professional medical advice, diagnosis or treatment. All content, including text, graphics, images, and video, on or available through this website is for general information purposes only. If you are experiencing relating symptoms, please visit your doctor or call 9-1-1 in an emergency. 
Read More from Dr. Charles Rosen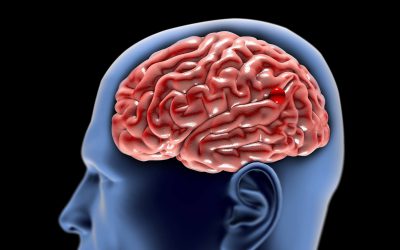 I'm getting a lot of questions these days about aneurysms and Emilia Clarke, the game of Thrones star, and the unusual aspect of her history is to having multiple aneurysms that needed care, so I wanted to talk a little bit about how often we see that. The...
read more