Female athletes suffer concussions at a "significantly higher" rate than their male counterparts, according to a 2017 study by the American Academy of Orthopaedic Surgeons.
There is one such case that I would like to use as an example of this disturbing phenomenon:
A female high school basketball player caught the pass at center court. She made a hard and fast drive to the basket, with two defenders flanking her. As she made the basket, her head collided with the referee's elbow and she fell to the floor. The star player for this high school team was now lying on the floor, covering her face and weeping. Normally a stoic girl, she did not get up. Her coach, trainer and the medical personnel came to her side. Did she have a concussion? Was she ok? If so, could she keep playing?
Before we answer those questions, let's determine what is a concussion? I would argue that concussion is a kinder and probably deceitful way of saying traumatic brain injury. What if, every time an athlete had a concussion, we said they had a traumatic brain injury? We might just take it more seriously. The brain is, without a doubt, the most sophisticated computing device known to man. But rather than being constructed of hard wires and silicon chips, it is made of a delicate jello-like substance that can be easily damaged. A concussion occurs when the force applied to this sophisticated delicate object is such that it temporarily stops working properly. Without imaging and assessment, we can't see whether structural damage has–or has not­–­taken place.
For years the seriousness of concussions was trivialized because we can't see structural evidence of the injury. Symptoms often abate in a short period of time as well. In recent years the very real and unfortunately irreversible consequence of chronic brain injury has received more attention.
Animal data strongly suggests that concussion results in changes in neuron behavior, and inflammatory responses that can and do permanently alter the brain. However, the story is far from complete. Not all forces are equal in their ability to induce damage. There may be thresholds for various levels of injury that differ from one person to another based upon genetic susceptibility. Most scary, is that additive injury appears to be non-linear, i.e. a force to the brain of 1 unit (arbitrary unit for sake of argument) when it occurs shortly after another similar force to the brain, may result in injury many fold worse than 1+1.
So if our star player has, in fact, had a concussion, she must be protected from having another one, at all cost, until all possible healing that can occur has occurred. As previously mentioned, one must be cognizant that some permanent damage may be occurring with every concussion, even with repair mechanisms. How many concussions can one have in a lifetime? Good question. Someday we may figure that one out.
Our young player was not dazed. She was totally awake. She experienced no dizziness, no hearing issues, no confusion on a mini-mental status evaluation. She had some questionable blurriness to her vision, but that appeared to be more related to her tears. She did have a large "goose egg" over her right eye. Though there was no evidence of concussion, we felt it best to have her sit out the rest of the second quarter. At halftime, her forehead was swollen, but she had no neurologic symptoms at all. She returned to the game, played with her usual poise, and she and her teammates were able to win the game.
Please note, the information provided throughout this site is not intended or implied to be a substitute for professional medical advice, diagnosis or treatment. All content, including text, graphics, images, and video, on or available through this website is for general information purposes only. If you are experiencing relating symptoms, please visit your doctor or call 9-1-1 in an emergency. 
Read More from Dr. Charles Rosen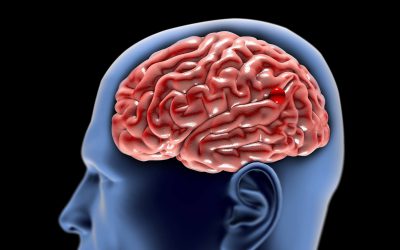 I'm getting a lot of questions these days about aneurysms and Emilia Clarke, the game of Thrones star, and the unusual aspect of her history is to having multiple aneurysms that needed care, so I wanted to talk a little bit about how often we see that. The...
read more