Since I ride bikes regularly and I'm a brain surgeon, as you could imagine many friends and colleagues when they're looking for helmets, they're motorcyclists, they come to ask me what kind of helmet do you wear and what kind of helmet should I get? What's Snell versus D.O.T. or DOT or ECE? So let's just talk briefly about these things and what they mean. D.O.T. or DOT is a set of standards that the federal government requires for a helmet to be legal or you to use in the streets. Snell is a private foundation that sets standards and tests helmets to ensure that helmets meet a certain rigor of protecting. Not to be mean spirited, but I think most people would agree that our federal government DOT standard is very outdated and not really the best and the Snell standard is quite a bit more rigorous and probably is resulting in a much safer helmet.
ECE, which is something that much of the rest of the world outside the U.S. uses, there's also a very rigorous set of standards and testing. Now, there are differences in the requirements of ECE and Snell and how the helmet is tested and what it has to withstand, and there's some debate about this and I actually, personally, think ECE is better than Snell. Snell results in bigger, heavier, stronger helmets. ECE results in a little bit smaller, lighter helmets. The type of hits they're designed for is different and I don't want to get too technical, but I think there are reasons why the ECE is more geared towards the type of injuries a motorcyclist is more likely to encounter, as opposed to the Snell, which is trying to protect you against everything. Interestingly, you know, the cutting edge is what goes on in formula one racing and formula one racing recently has raised their standards of what it's going to take to protect your head and this to me is really exciting.
One of the advantages from NASCAR years back was, you know, race on Sunday, sell on Monday, and I think there's still a lot of truth to that. That technologies that show up in racing, whether it's motorcycle racing or an automotive racing, ultimately filter down, if they are safety oriented or performance orientation–filtered down to the vehicles or the things that we have access to today. I think this interest in making helmets safer that we're seeing in formula one will filter down to the helmets that we buy that we can use on the street, so this is something to watch for.
Please note, the information provided throughout this site is not intended or implied to be a substitute for professional medical advice, diagnosis or treatment. All content, including text, graphics, images, and video, on or available through this website is for general information purposes only. If you are experiencing relating symptoms, please visit your doctor or call 9-1-1 in an emergency.
Read More from Dr. Charles Rosen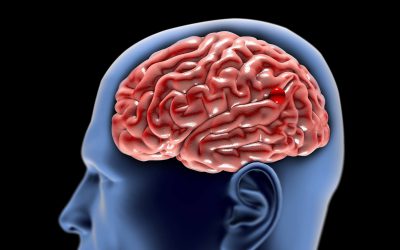 I'm getting a lot of questions these days about aneurysms and Emilia Clarke, the game of Thrones star, and the unusual aspect of her history is to having multiple aneurysms that needed care, so I wanted to talk a little bit about how often we see that. The...
read more